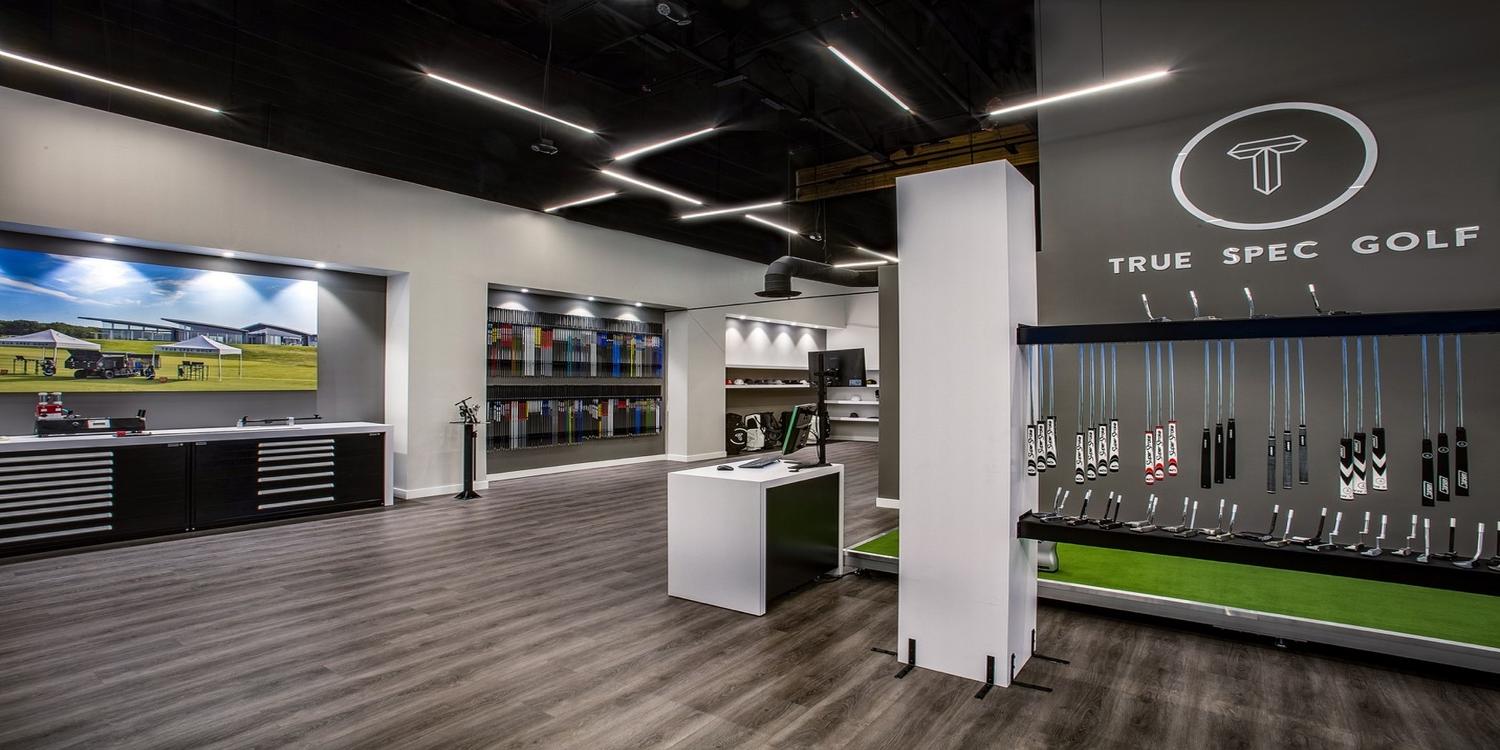 True Spec Golf
A Club Fitting Experience Like No Other
By David Theoret
I used to think that club fitting was only for the touring pros, or for golfers who took the game way too seriously and had more dollars than sense. It was the last step in the process. First, you take lessons until you perfect your swing. Then hit a lot of balls until you find the perfect set of clubs. Then you have them fit so you can make that perfect swing every time. Then you play them until your swing changes and you start the process all over again. Boy, was I way off base.
Regardless of whether or not my feelings were correct - odds are they weren't - the entire golf equipment industry has come a long way. I always thought that when drivers hit their maximum allowable size (460 ccs) that would be the end of it. But actually, that was just the beginning!

Nowadays we can change the loft, change the lie and in some cases, change the length of our golf equipment with just the turn of a screw. It seems the only thing constant anymore is change.

Much like a tailormade suit makes you look and feel your best, the same is true for golf equipment that is custom fit. A few years ago, I was approached about having a set of woods and irons custom fit and I jumped at the chance. In fact, over the years I have been fit for everything but wedges, which are perhaps the most important scoring clubs in the bag. So, when the folks at True Spec Golf offered to fit me for wedges, I jumped at the opportunity.

True Spec Golf has been around since 2014 and is based in Scottsdale, Arizona. In the past couple of years, the company has grown significantly and now has nearly 30 studios around the world. They offer just about every golf club head, shaft, and grip available. With more than 35,000 combinations of shafts and heads from more than 30 of the industry's top brands and manufacturers, if they don't have it, you probably couldn't hit it well anyway!

Something else you should know, the people that are fitting you are most likely PGA professionals who know a thing or two about the game. This proved invaluable when trying to figure out the right bounce on a sand wedge to improve my bunker play.

I arrived at the David Ledbetter Academy at ChampionsGate in Orlando, FL to meet with my club fitter Ryne. We reviewed my pre-fitting survey and discussed what I expected to get out of our fitting session. We talked about my wedge play, how I liked to flight the ball, spin (or lack thereof), etc., and then started talking about club heads and shafts. Ryne took my wedges back into the shop to get some measurements while I went to the range to hit some balls and get loose.

Ryne returned to the range loaded with data and what he thought were some better wedge options than what I currently had. I hit some more balls with him and the TrackMan unit with my clubs and then started hitting the wedges he had put together: Vokey 52, 56, and 60 degrees with Nippon Modus shafts. We changed the heads a few times, Cobra Snakebite and Edison, and tried some different shafts - Project X, True Temper, and KBS - but in the end, the Vokey/Nippon combination was the combination that felt the best, sounded the best, and had the tightest shot dispersion. We moved over to the green area and hit some short chip shots, working on spin control and then over to the bunker to see what performed best out of the sand. In the end, the Vokey wedges with Nippon Modus shafts performed best in all three areas making the choice easy.

Once this process was completed, my "specs" were sent to the home office in Scottsdale where all of the clubs are assembled. They go through a pre-build phase where all of the components are inspected by a master club builder. Each club is then "dry built" to ensure proper CPM and swing weighting, among other details based on Ryne's recommendation. Because no golf shaft is perfectly straight or perfectly round, all new orders are put through the SST PUREing process which analyzes the structure and identifies the shafts most stable bending plane or neutral axis. This process is typically used by touring professionals and low handicappers. Then each club is carefully assembled and is once again tested and measured for CPMs and swing weighting. The whole fitting/building/shipping process usually takes 4 - 5 weeks.

Once my new Vokey wedges arrived, I immediately headed to my local club to try them out and put them through their paces. I hit several buckets of balls working on distance control, ball flight, and spin and they were everything I expected. I see lower scores in my immediate future!

If you want to take your golf game to the next level and be custom-fitted for golf clubs, give True Spec a call. They have locations across the USA and around the world. Visit them online at www.truespecgolf.com.

Article Tags: True Spec Golf, Club fitting, golf clubs, golf club fitting, custom fitted golf clubs
Revised: 10/05/2021 - Article Viewed 3,653 Times
About: David Theoret
---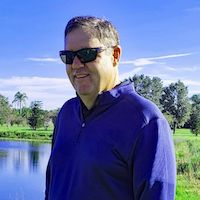 David Theoret has been in the golf and golf travel industry for over 10 years, primarily selling online advertising. For the past seven years, he has also been a golf writer, reviewing golf courses, resorts, destinations, equipment, golf apparel, and training aids - the latter of which never seems to help. David's articles and reviews have been posted on many golf travel and equipment websites.

Growing up in Southwestern Ontario, Canada, it was naturally assumed he would play hockey. Beginning at the age of 3 and continuing into his late 30's, he did just that. However, after one too many pucks to the head, he realized that golf was a lot easier on the body (whoever said hockey players were slow) and took the game up.

After moving to Florida and accepting a position with TravelGolf Media (now part of GolfNow) his love for the game grew exponentially. Most Saturdays you will find him on a course somewhere in Florida or on the practice range reinforcing his bad habits. David plays to a 10 handicap - unless there is money involved in which case it goes considerably higher. He currently resides in Lakeland, FL with his wife Belinda and their two "kids", Madyson and Molly.

---
More Articles by David Theoret